Titus Brandsma
Saturday, 28 July 2018 15:00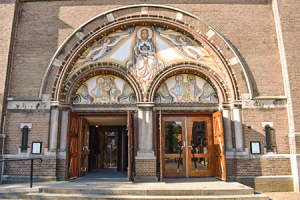 Three young Carmelites from our province are attending the International Course for Simply Professed Carmelites in Nijmegen.
The focus of the course is the life of Carmelite, Blessed Titus Brandsma, who was martyred in Dachau concentration camp in 1942.
Brs José, Francisco and Matthew are keeping us up to date with what is happening in words and photos. Download the newsletter below.
pdf International Course on Titus Brandsma Newsletter 1 (4.45 MB)