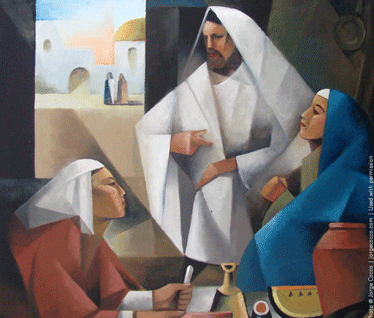 Many are wondering about how our experience of COVID-19 is changing us and what sort of society we are becoming as a result. What will the 'new normal' look like?
There is a sense of that in the Gospel reading this Sunday. Jesus is establishing a 'new normal' for his disciples in their relationships with him and with others. A new way of relating to others that goes beyond mere social custom and obligation - a call into genuine relationships with one another.
Hospitality and welcome are concrete expressions of discipleship because the disciple is one who witnesses to the compassion and mercy of God with an open hearts and concrete good actions. We've seen so many examples of that over the past three months when people did creative and extraordinary things to look after others.
Last week, the parents of Solomone Taufeulungaki gave us an extraordinary example of what Jesus is talking about when they forgave the young men who took their son's life. 'We don't want any justice,' Solomone's mum said and called for there to be no revenge attacks as a result of her son's death.
Our relationship with Jesus has the power to change and transform us so that we can do what seems impossible and bear witness to Christ through lives of mercy, compassion, justice and integrity.
Join us in celebrating at home this Sunday using the links below.
pdf Celebrating At Home for 13 Sunday in Ordinary Time PDF (239 KB)
default Celebrating At Home for 13 Sunday in Ordinary Time iPhone & iPad (748 KB)
pdf Lectio Divina for 13 Sunday in Ordinary Time PDF (252 KB)
default Lectio Divina for 13 Sunday in Ordinary Time iPhone & iPad (852 KB)