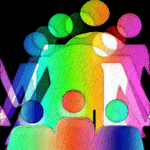 Today Carmelites are joinging with other religious across Australia to acknowledge survivors of abuse within the Catholic Church and all those who have been hurt by that abuse. Underpinning this, is a clear promise for a better, safer future.
A special liturgy for this National Day of Sorrow and Promise is being held in the Whitefriars College Chapel, Donvale. Fr Paul Cahill (Prior Provincial of the Carmelites in Australia & Timor-Leste) is the celebrant. Other local communities of Carmelites are also commemorating this special day.
In addition to apologising again for the tragedy of abuse, the purpose of the day is also to acknowledge those who work in the interests of persons harmed by abuse and those who work for the safety of the vulnerable.
The Carmelites in Australia & Timor-Leste recently launched their Safeguarding Policies and Procedures at their recent Provincial Assembly. These are documents are being studied and reviewed in the local Carmelite Communities, prior to their formal adoption at the Provincial Chapter in 2019.
Our commitment to safeguarding is founded on our faith in Jesus Christ who teaches the fundamental sanctity of each human person. Safeguarding must now and always be at the heart of all that we do as part of our ministry and outreach in the community.