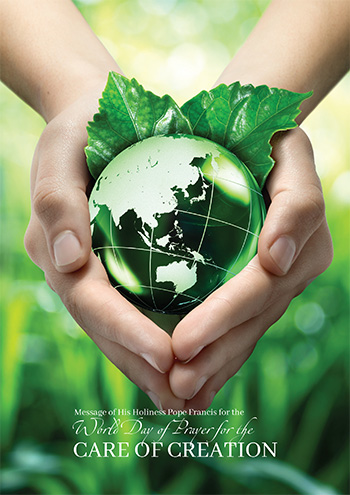 Dear brothers and sisters!
"Listen to the voice of creation" is the theme and invitation of this year's Season of Creation. The ecumenical phase begins on 1 September with the World Day of Prayer for the Care of Creation, and concludes on 4 October with the feast of Saint Francis. It is a special time for all Christians to pray and work together to care for our common home. Originally inspired by the Ecumenical Patriarchate of Constantinople, this Season is an opportunity to cultivate our "ecological conversion", a conversion encouraged by Saint John Paul II as a response to the "ecological catastrophe" predicted by Saint Paul VI back in 1970. [1]
If we learn how to listen, we can hear in the voice of creation a kind of dissonance. On the one hand, we can hear a sweet song in praise of our beloved Creator; on the other, an anguished plea, lamenting our mistreatment of this our common home.
pdf Click here to continue reading and download the Message from Pope Francis for the World Day of Prayer for the Care of Creation (4.72 MB)