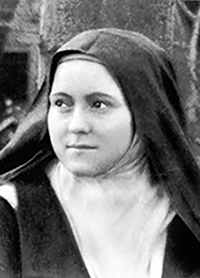 Each year the Carmelites celebrate this special mass in honour of St Therese – to thank her for her inspiration and to ask for her help as we continue to strive to be a light in the darkness for the people of East Timor.
You are warmly welcome to this annual Mass of Love and Hope in honour of St Therese which we will celebrate on Sunday 28 September at 10.30am at the National Shrine of Our Lady of Mount Carmel, cnr Richardson and Wright Streets, Middle Park, Vic.
This mass is offered for you and for the intentions and special needs you send to us. The Mass is also an opportunity to learn more about St Therese, her belief in mission and our work in East Timor.
You can also become an East Timor Mission Partner and help us continue to shine a light into the darkness of poverty which surrounds the East Timorese people.
Through our Education=Freedom program you can help build new classrooms, provide lunch for children on school days, help us finish the new boarding house at Zumalai, provide basic medical care to the children and their families and help young people finish their education at trade school and university.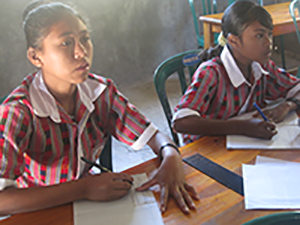 So far our East Timor Mission Partners have helped us build three new classrooms at the village school in Raimea, helped buy basic medical supplies for our mobile medical clinic, begun the building of a boarding house for 20 students which allows older children from outlying villages to attend school in Zumalai.
As one village leader, with tears streaming down his face, once said, "The Carmelites are the light in our darkness. Our children have the possibility of education. Our young people and our mothers and babies have medical help. If you are not here, there is nothing."
By becoming a Mission Partner through a regular gift of just $1 a day ($30 per month) you can be part of the Carmelite light which is piercing the darkness and bringing warmth and light to the people of East Timor.
Click here to make a donation and become an East Timor Mission Partner.