Advent & Christmas
Friday, 07 December 2018 23:48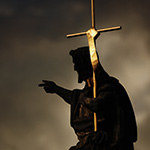 The sense of preparation is very strong in our readings this weekend. The Gospel highlights the role of John the Baptist as the one who prepares the way for Jesus. It was John's ministry of preaching and baptism which laid the foundation for Jesus' ministry. The idea of repentance has less to do with feeling sorry for individual sins and more to do with turning around and facing in a new direction. John's call to the people was to turn away from the old way of life and to turn towards God.
Friday, 30 November 2018 23:01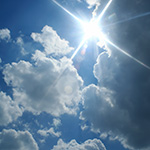 The great Advent journey begins. Once again we are struck by God's astounding graciousness in sharing his life with us in the person of Jesus.
"The Advent readings form a rich tapestry of images centered on the truth that God has come among us.
Subscribe to our eNewsletter